Growing businesses ~ Changing lives
People make good companies what they are.They help them grow. They help them keep existing customers and get new ones. They help them innovate. They help them change the society in which they operate.
We believe in the cyclical effect of growing businesses and changing lives. A good job takes an individual from good to great. A great individual can inspire other individuals to take a good company from good to great.
Great companies make greater contributions towards the overall economy; thereby creating more opportunities for more individuals become great. Great people and great companies can and do change lives.
True greatness ~ True quality
Greatness and quality are aligned – true greatness is achieved through quality. Quality is our top priority: quality candidates, quality consultants and quality service. Quality service means dedication, honestly, understanding, respect, integrity, reliability and flexibility. As an independently owned streamlined company, we are nimble and quick to respond. We work with companies and individuals who share our vision.
Solid foundation ~ Strong growth
Liyema Consulting is a 100% black female-owned company (Level 1 BEE contributor). Our clients range from SMMEs, to blue chip companies and parastatals.
All our consultants are APSO qualified.
The managing director, Ayanda Mzondeki, is a graduate of the Goldman Sachs-Gordon Institute of Business Science 10 000 Women Programme for Female Entrepreneurs.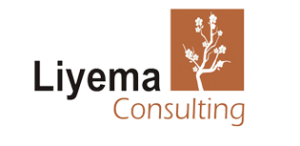 To grow our client's businesses and change lives of the people we interact with. Our mission impacts all areas of our business both internally and externally. We believe in providing our clients excellence in human capital consulting and in doing so building and growing their companies. We value our candidates and take every opportunity to help them gain knowledge and experience. Our people are our company's greatest asset and we pride ourselves on our culture of learning, growth and inspiration. We act with the utmost integrity, reliability and honesty in all spheres of our business.

As a company we are client focused and offer them bespoke human capital solutions. Our complementary services benefit both our clients and our candidates. It is these services and the way in which we carry them our that helps us achieve our mission: to grow our client's businesses and change the lives of those we interact with. All our consultants have specialist knowledge within their own areas of expertise and are APSO certified.
Our values impact all areas of the business on a day-to-day business.
Openness, respect and honesty (both internally and externally)
Building lasting relationships
Supplying quality service with integrity
Working in partnership with our colleagues, our clients and our candidates
Understanding our clients needs and meeting them
Confidentiality